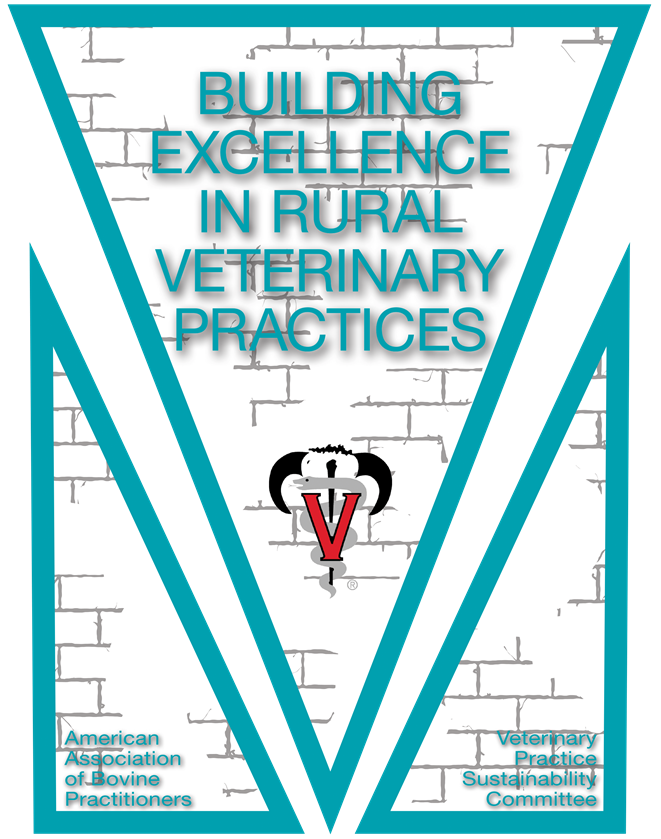 2024 AABP Building Excellence in Rural Veterinary Practices Workshops
The American Association of Bovine Practitioners (AABP) Veterinary Practice Sustainability (VPS) committee applied for and received a USDA-NIFA grant to fund practice management workshops.

The program is tailored for early career (first 10 years in practice) veterinarians who are looking to improve their business management skills in the areas of strategic planning, understanding and improving practice financials, moving into or being a part of ownership and improving their human resources competencies. Eligibility criteria includes US citizens who are practicing veterinarians with at least 10% of revenues from food animal species who graduated from veterinary school from 2014-2023. Priority points are assigned to veterinarians who are owners, have access to practice financial data, and are working in USDA designated shortage areas. The course is funded by a grant and there is no fee for the selected applicants to attend. A limited number of seats are available for an additional person from the practice to attend for a fee. The attendees will receive a CE certificate for all attended coursework. In addition, an AABP Certificate will be awarded to those participants that complete all components of the overall grant program in recognition of their efforts.
There will be 3 groups of 15 early career veterinarians selected each year of the grant program. Each group will have one in-person meeting at the AABP office in Ashland, Ohio and 6 virtual training sessions of 2 hours each for a total of 12 virtual hours and 22 in-person CE hours. In addition, each participant will have the opportunity to choose one faculty member to work with one-on-one following the in-person workshop on an individual project they identify as being important to them and their future needs and growth. In addition, materials will be provided for participants to reach out to young people in their communities to encourage interest in rural veterinary medicine at the high school level to encourage them to consider food animal medicine as a career.
For a detailed description of workshop topics, click here.

Applications must be submitted online and are due by 5 p.m. (EST) December 22, 2023.